Our services
Legalization
When a document is to be used in a foreign country, it may be necessary to have it Legalized or Authenticated by a Consulate or Embassy. This process is necessary for countries that are not members of the Hague/Apostille Convention. Documents are typically Legalized by the Consulate or Embassy of the country where your document will be submitted. Legalization(spelled Legalisation in some countries)consists of a series of authentications starting with the Notarization of your document(s) and ending with the Embassy or Consulate's validation of your document(s). HAGUEAPOSTILLE.US makes the Legalization process for international documents easy and convenient.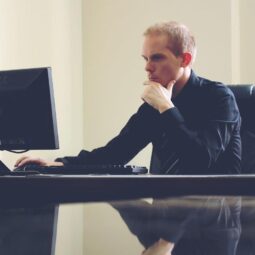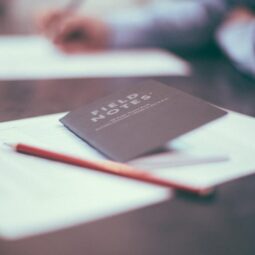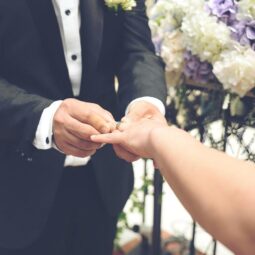 Consulates and Embassies
We are also very familiar with the procedures used at the different embassies and have an excellent set of contacts within the various consulates in London. We know their different requirements, prices and turnaround times. As with apostilles, our notaries can arrange consular legalisation for you or advise you on how to do this yourself.
If you are unsure about whether or not you need any documents legalized, whether or not you will require an apostille, or for a consultation or a quote, get in touch with us by email at cli[email protected], or give us a call at 423-670-7100.
It's a good idea to send us a copy of any documents you need legalised along with your enquiry so we can give you an accurate quote.
Legalization Faq
What you need to know about Legalization Process
Legalization process
A single missed step or blunder in the Legalization process can be detrimental to your deadline and bottom line. Countless individuals get rejected daily due to incomplete or improper Legalization processing. Additionally, most of our customers dread the idea of running around to multiple government agencies, fighting for parking or riding on public transportation, going through metal detectors, waiting in long lines, buying money orders, dealing with bad attitudes, etc…
Which Documents Require Legalization?
This is between you and the receiving entity. Some examples of documents submitted for authentications are:
Birth & Death Certificates
Power of Attorneys
Articles of Incorporation
Corporate Documents
Agreements
Divorce Records
Passport Copies
Immigration Documents
Name Change Forms
How do I begin?
The process is easy.  First we meet to complete the notarization of your documents.  Please print and complete the Legalisation Request form HERE.  Then, once all your documents are ready to be authenticated, I will manage the process.  Your completed paperwork will be sent to you directly from the Secretary of State.
Apostille vs. Legalization
Legalization is the official process of document authentication granted by international governments. Presently, more than 200 countries accept foreign documents certified by apostille. However, there are certain restrictions regarding its acceptance. Some countries still reserve the right to deny the acceptance of apostillized documents, issued by other countries, which are also parties to the Convention. For example, documents apostillized in Albania, Kyrgyzstan, Uzbekistan, Mongolia and the Dominican Republic are not recognized by Germany, Belgium, Greece and Spain, in spite of all these States having signed the international agreement. In cases such as this, and in case the documents are intended to be presented in a country, which is not a party of the Apostille Convention, a chain, multi – step embassy or consular legalization of documents is required to be done by a foreign authorities in order to be recognized.
A
Algeria
Afghanistan
Angola
B
Bahrain,
Bangladesh,
Benin,
Bhutan,
Bolivia,
Brazil,
Burkina Faso,
Burma,
Burundi
C
Cambodia,
Cameroon,
Canada,
Chad,
Chile,
China,
Comoros,
Congo,
Cote d'Ivoire,
Cuba
D
Djibouti,
Dominican Republic
E
East Timor,
Egypt,
Eritrea,
Ethiopia
G
Gabon,
Gambia,
Ghana,
Guatemala,
Guinea,
Guinea-Bissau
H
Haiti
I
Indonesia,
Iran,
Iraq
J
Jamaica,
Jordan
K
Kenya,
Kiribati (Tarawa),
Kuwait,
Kyrgyzstan
L
Laos,
Lebanon,
Libya
M
Malaysia,
Maldives,
Mali,
Mauritania,
Micronesia,
Mongolia,
Morocco,
Mozambique,
Myanmar
N
Nauru,
Nepal,
Niger,
Nigeria,
North Korea
O
Oman
P
Pakistan,
Palau,
Papua New Guinea,
Palestine,
Paraguay,
Philippines
R
Rwanda
S
Saudi Arabia,
Senegal,
Sierra Leona,
Singapore,
Solomon Island,
Somalia,
Sri Lanka,
Sudan
T
Tonga,
Trinidad and Tobago,
Turkey
U
United Arab Emirates,
Uganda,
Uzbekistan
V
Vanuatu,
Venezuela
Legalization Fees
All prices include one complementary notarized signature, door-to-door service, all state fees & shipping (within TN).
+ $75 per any additional document
Get our paperwork done in 3-4 business days
Documents returned to you by trackable package
Chattanooga
Embassy fees are additional.
*rates are subject to change
Flat fee for last-minute emergencies
Documents returned to you by trackable package
Chattanooga
Up to 15 minutes wait time allowed
Travel fee waived if 10 or more notarized signatures
*rates are subject to change